SHARE Programme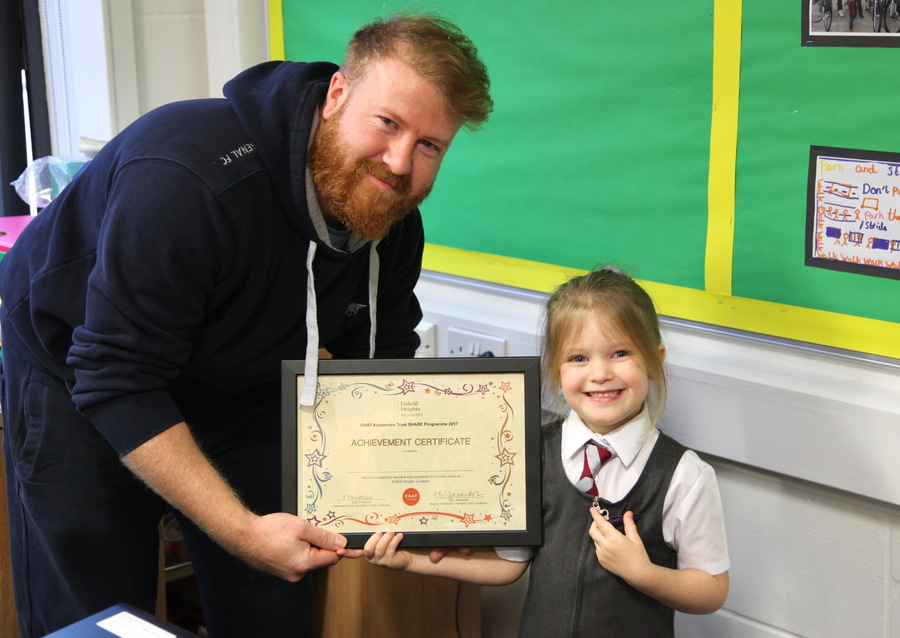 SHARE

SHARE is one of our most popular programmes. Every parent who completes the course receives a special certificate.
Study after study has found that parental involvement in your child's education has resulted in children's success in schools; therefore, schools run Family Learning Programmes. Our longest running family learning programme is called SHARE which has been extremely successful with both parents and carers in our school. This programme gives you the opportunity to work with us in order to develop your children's abilities as well as increase their confidence. SHARE is also designed to raise parent's awareness of fun, developmental activities, therefore making you feel more confident when working with your children at home. The activities we will be carrying out with you and your children will give you a good idea of some of the type of activities which we carry out with the children at school. They will also help you realise what skills the children develop through each activity and how you can reinforce their learning at home. Thus helping raise your self-esteem as an educator of your own child.
How SHARE works
Each week you will be given the opportunity to carry out a different activity. The sessions will begin with an explanation of the activity and skill that the children will be developing in class. You will also be provided with examples of key questions you can ask your child during the activity as well as ideas on how to make it more challenging or to simplify it. At the end of the session you will be provided with additional activities which you can carry out at home.
For more information please contact Beleyu bmuluneh@CHAT-EDU.org.uk