Family Links - Supporting you in many different ways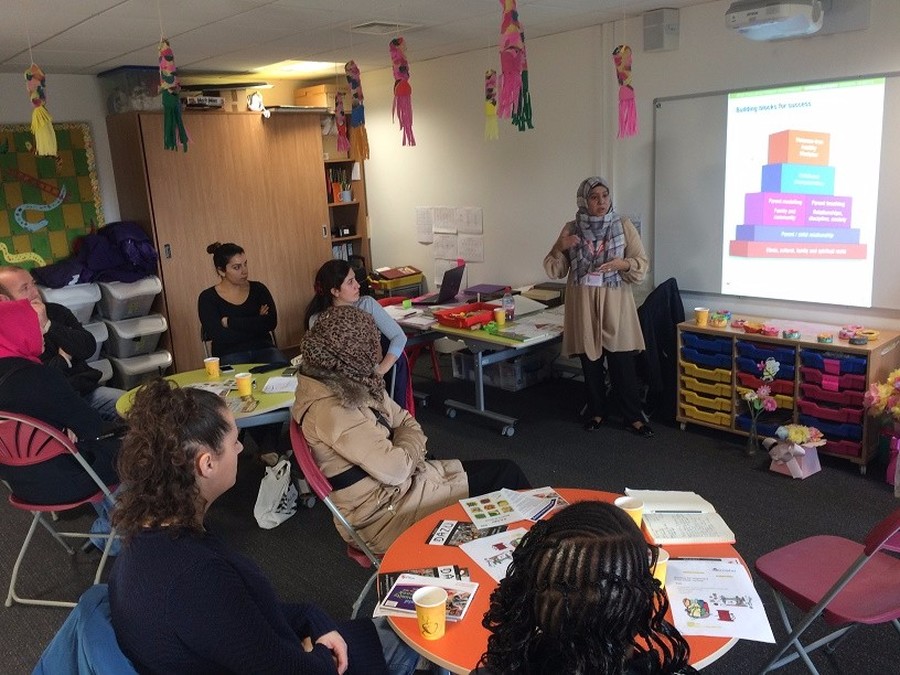 Family Links Support
Welcome to the Cuckoo Hall 'Family Links' page.
'Family Links' is a service we provide for our parents and carers, to encourage you to take part in your child's education in school. We will also support you in developing a range of skills to enhance your parenting skills; such as dealing with behaviour, coping with the stresses of everyday life and understanding child development. We bring relevant experienced agencies into our sessions so you are aware of the support there is in the community.
The programmes we run include:
Strengthening Families, Strengthening Communities (SFSC)

English for Speakers of Other Languages (

ESOL)

Parents Entering A Calm Environment (

PEACE)
SHARE
Coffee sessions for each year group
Family Learning Week
SFSC
Strengthening Families, Strengthening Communities (SFSC) is a community based parent education programme specifically designed to promote attachment, self-discipline, self-esteem and social competence.
ESOL
English for Speakers of Other Languages (ESOL) supports parents who need help with speaking English. Here you will develop your speaking, listening and writing skills.
PEACE
Parents Entering A Calm Environment (PEACE) is a programme based on building child-parent relationships. You will have the opportunity to develop your listening skills, gain discipline strategies and share your experiences with others. You will carry out a range of activities based on routines, rules, and understanding behaviour.
SHARE
SHARE is a family learning programme which is designed to give you an idea of how you can support your child at home. You will have a chance to spend some quality learning time with your child in school and participate in planned learning activities.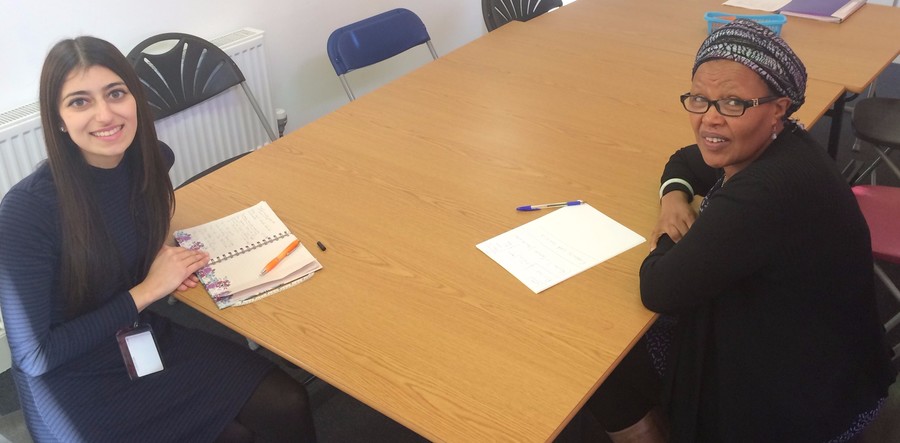 Coffee sessions
During our popular (and free) coffee sessions you will find out how to best support your child in their learning. You will also have the opportunity to find out more about the school system, all parent programmes and to meet outside agencies relevant to you and your child. It is a great opportunity to share ideas and opinions about our school and meet other parents. These coffee sessions run on a weekly basis every Monday from 9-10am. Just ask in the office for details.
Family Learning Week
Family Learning Week is a fun week for parents and carers where you have the opportunity to come into school and learn together with your child. Family Learning Week is a whole school event where teachers plan a range of fun and stimulating activities for everyone to enjoy. Watch this space for Spring 2017!
More information
If you would like further information on each of these programmes please speak to Ms Muluneh (pictured above, right), our Family Links lead, or to your child's class teacher.