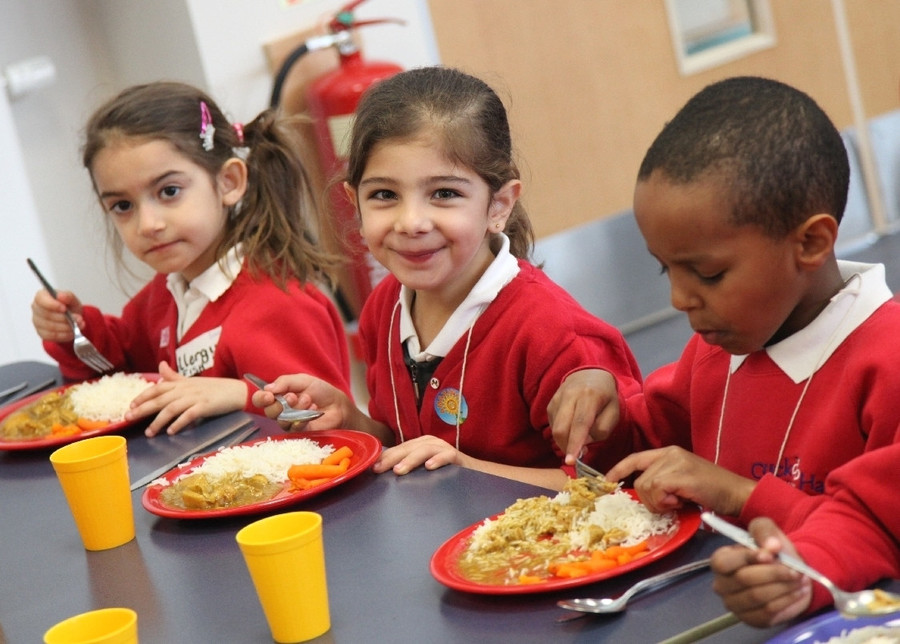 Applying for a Free School Meal Award:
You will need to complete an Application Form (see below) in black ink and using block capitals. You should ensure that you have signed the form and then either bring it back to the school office or post it straight to:
Pupil Benefits Service
PO Box 56
Civic Centre
Silver Street
Enfield
EN1 3XQ
Unfortunately any forms that are not signed will be returned and will lead to a delay in the free school meal being given.
Click on the links below to download the appropriate Application Form:


(Forms can also be obtained from the school, the Pupil Benefits Service or via the Enfield Council Website.)
Is Evidence of Benefit Entitlement Required?
You do not need to provide evidence of your benefit when you submit your form. We will check your entitlement to a free school meal using the Department for Education's Eligibility Checking Service (ECS). You must ensure therefore, that all the details that you give on the form are accurate and clearly written. Occasionally we might write to you to request certain evidence.
Free school meals are available to children whose parents/guardians, are in receipt of one or more of the following benefits:
Income Support

Income Based Jobseekers Allowance

Employment and Support Allowance (Income Related)

Support under part VI of the Immigration and Asylum Act 1999

The guaranteed element of State Pension Credit

Child Tax Credit, provided you are not also receiving Working Tax Credit and have an annual gross income of less than £16,190 as assessed by HMRC
Free School Meals means extra funding for your child's school:
If you apply for a free school meal - and we agree your application - you can raise £1,320 for our academy and your child's education; this extra money comes to us from the Government.
It is therefore important that all parents/guardians who qualify, apply for the award - even if your child currently does not have school meals.